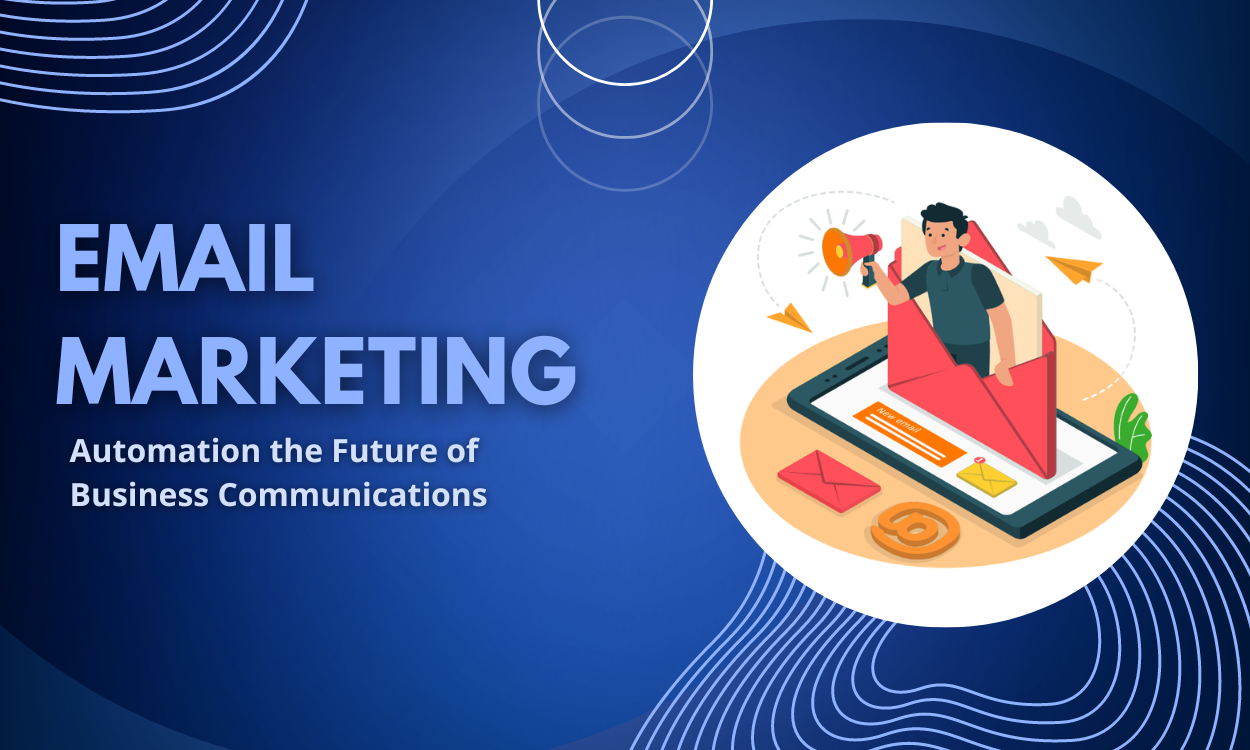 ---
Even though Email Marketing Automation has been around for a while, it is still one of the most crucial aspects of online marketing, especially regarding conversion optimization. Connecting, contacting, and communicating with your potential customers is helpful. Imagine how useful automating this procedure can be if emailing itself offers so many benefits!
Spending hours manually creating customized emails for each of your customers would be ineffective. At the same time, you don't want to send generic email blasts to every subscriber on your list. You can employ a professional digital marketing firm to automate your marketing using email marketing automation technologies designed for startups.
You can maximize customer engagement by automating email marketing campaigns while cutting costs, improving operational efficiency, and driving sales. Learn more about how it can help your business communications by reading on!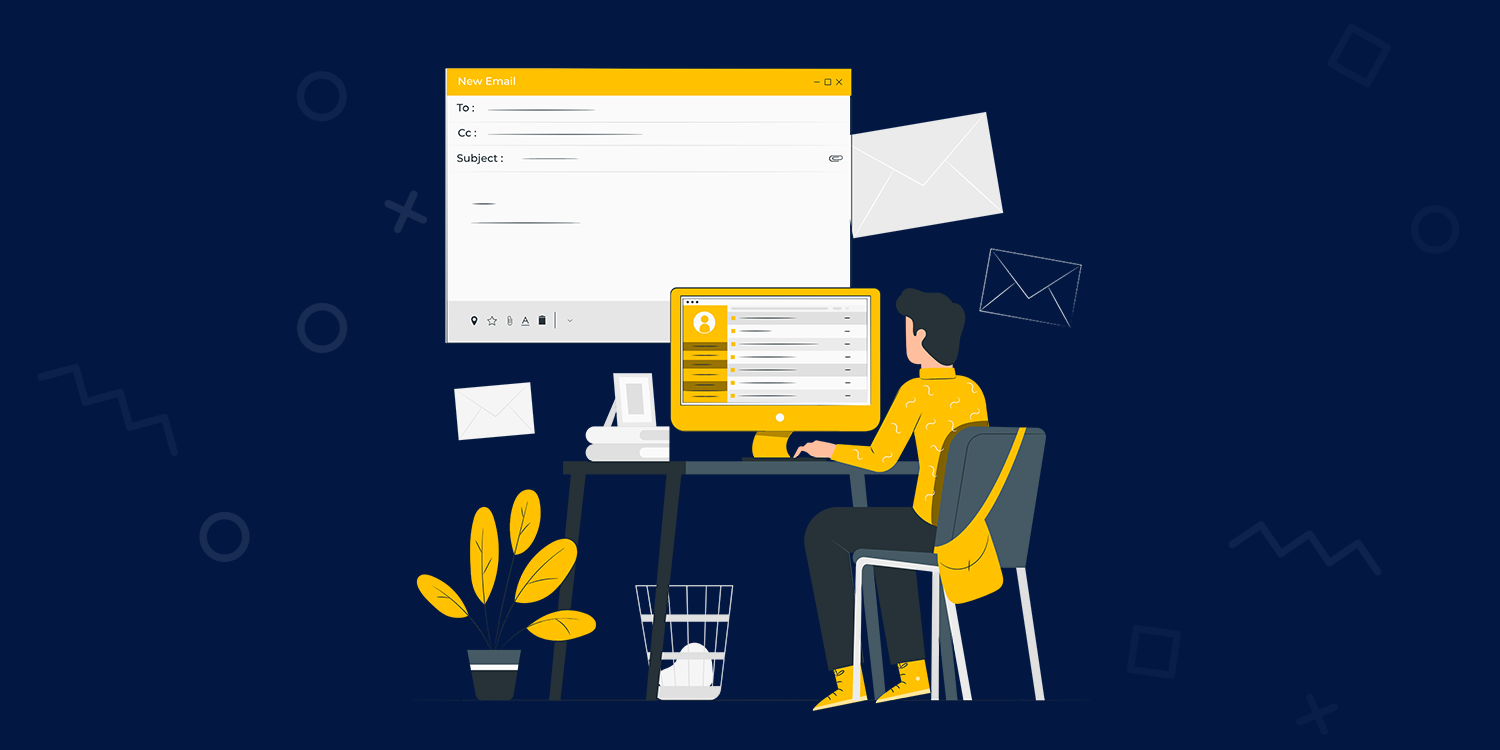 Reasons Why You Should Implement Email Marketing Automation in Business Communication
1. Helps Build a Personal Connection With Customers
Think about being in a crowded space. Which scenario makes you more inclined to respond: when the speaker introduces himself and begins speaking or when he expressly uses your name? The latter! It is because the discussion suddenly turns intimate and draws your attention.
Remember that customized subject lines are 26% more likely to be opened!
Develop segmented lists based on interaction levels or locations and personalize content and subject lines to increase Engagement. You can also use various marketing tools and software to send customized emails to your customer base more quickly and effectively.
 2. Increases Engagement
You can segment your client list into distinct groups with marketing automation, and you can send each group a different message based on their preferences, demographics, or purchase patterns.
For instance, if your business sells smartphones, you might contact customers who have expressed interest in an iPhone or an Android phone with various messaging. It ensures that email recipients will only receive content that is pertinent to them.
Similarly, if you own a clothes business, you can divide your list by gender or age. It is futile to send emails about a bargain for children to people in their twenties. It is also useless to inform male customers that the feminine jackets have been restocked.
3. Send Transactional Emails
When a user completes a certain task, transactional emails are promptly delivered to that user. Examples include:
Completing a purchase.
Signing up for your newsletter.
Leaving items in their shopping cart without checking out.
Transactional emails frequently contain basic information the receiver should know, such as a delivery timetable or a reminder to check their basket.
Transaction emails are essential, even though promotional and sales emails are as important. They include information that the customer both needs and expects. You can go one step further with this and earn more money from your transaction emails.
An email with a delivery schedule can include a list of suggested items, and an email reminding them to check their abandoned cart can include a coupon. These will encourage the customer to take the next step and boost engagement.
4. Structuring Your Marketing Campaigns
Marketing never stops, regardless of your company's age or the size of your global operation. Automation for email marketing makes sure of that. Without being glued to the computer, you can schedule emails weeks or months in advance, nurture prospects, and publish social media content marketing.
15-20% of leads are converted into sales through automation software. That is a sizable portion of your target market that you might overlook!
With email marketing, you can quickly assemble an entire campaign that will be launched at the time you set. Additionally, you can confirm that the right audience is being informed, increasing your return on investment.
5. Minimizes Cost
A sizable workforce is required to manually manage email marketing in order to sort through emails, evaluate statistics, and send targeted messages. However, incorporating email marketing automation into your company reduces time, effort, and labor.
It does not necessarily mean that all costs are completely gone. You still have to spend money on the following:
Email marketing software for automating
Skilled personnel who are knowledgeable about the program
A tool for producing marketing content
In order to avoid wasting too much time on prospects who aren't likely to enroll, automation can also help you maintain your funnel organized. You have a better possibility of boosting your return because you gain more by doing less work.
6. Minimizes Mistakes
If you simply have people producing and sending emails to new prospects, there is a chance that you will make a mistake. The employees may be unable to keep their timing, tone, and voice in sync even if they follow a template.
Spelling errors or sending emails too quickly could cause the recipient to lose trust in your business communications.
Even if email methods may be proofed and checked multiple times before going live, it shows a loss of focus and accuracy.
7. Engagement Through Drip Campaigns
All of your marketing efforts may be for nothing if there is a lack of interaction. How do you ensure your leads are interested without always following them around? The solution is drip marketing. Businesses that use drip email marketing to engage prospects generate 80% more revenue on average.
Pre-written emails automatically sent out based on a schedule or user action make up a drip email campaign. You may use these emails to address frequently asked questions, handle customer complaints, and demonstrate how your products solve problems, keeping prospects interested until they're ready to buy.
8. Analyze Your Email Marketing
Software for email marketing automation that is even remotely decent will have tools for reporting and analysis. It will make your staff more responsible for their contributions and help you gauge the effectiveness of the marketing campaigns you start.
Thanks to detailed data, you can readily see how your marketing efforts increase your sales funnel. It allows you to pinpoint the precise areas where results may be enhanced, enabling your team to make the appropriate improvements.
Conclusion
Although early planning could take some effort, you will ultimately save a lot of time and money. User engagement and income will increase as your email marketing becomes more organized and pertinent. Consider using email marketing automation in your business communication with the abovementioned benefits to get better customer responses and increase profits.
FAQ's
What is email marketing automation?
Email marketing automation refers to the use of software and technology to streamline and automate various aspects of email marketing campaigns. It involves setting up predefined workflows, triggers, and rules to send personalized and targeted emails to specific segments of your audience.
Can small businesses benefit from email marketing automation?
Absolutely! Email marketing automation is beneficial for businesses of all sizes, including small businesses. Automation allows small businesses to compete on a level playing field by efficiently reaching and engaging their target audience. It helps save time, increase efficiency, and generate better results, even with limited resources.