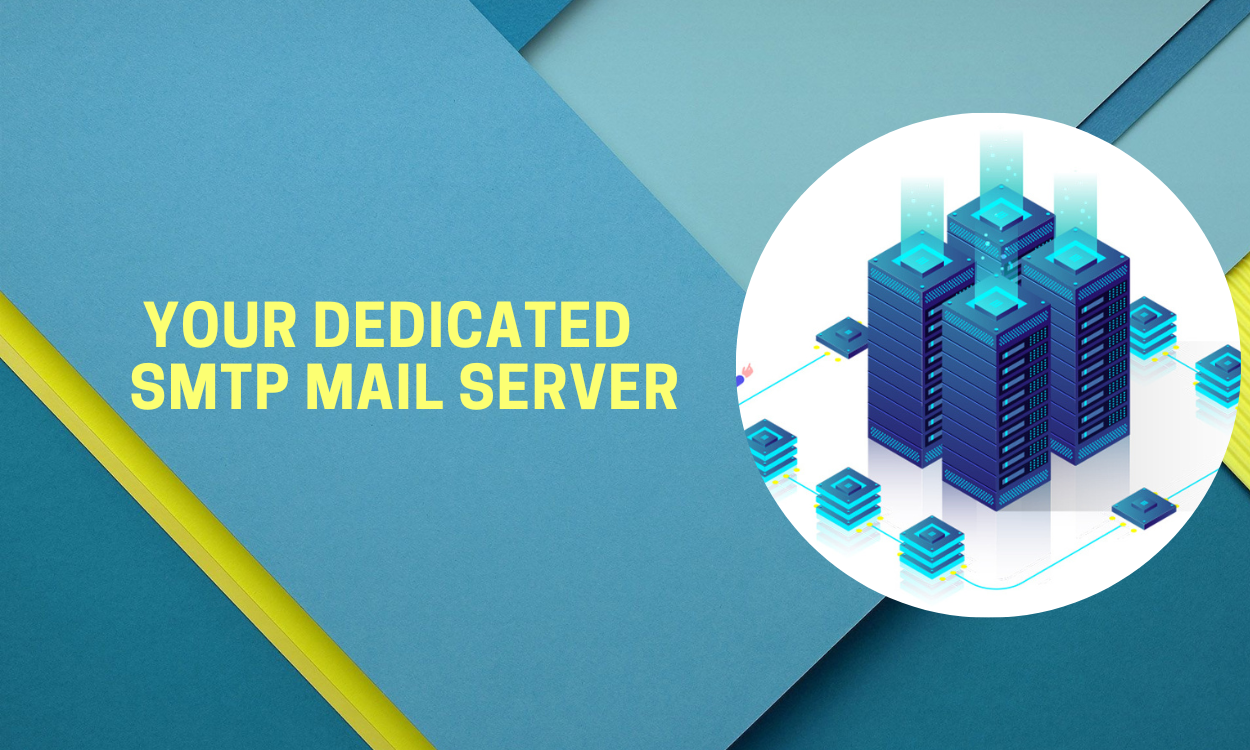 ---
One of the most popular methods of company and employee communication worldwide is email. Whether your company is small or huge, you need a dedicated SMTP mail server. You will soon need to migrate to dedicated email servers if you continue to rely on shared servers or unreliable hosting services.
Your essential data can remain secure on a dedicated email server for email hosting, which also offers several advantages.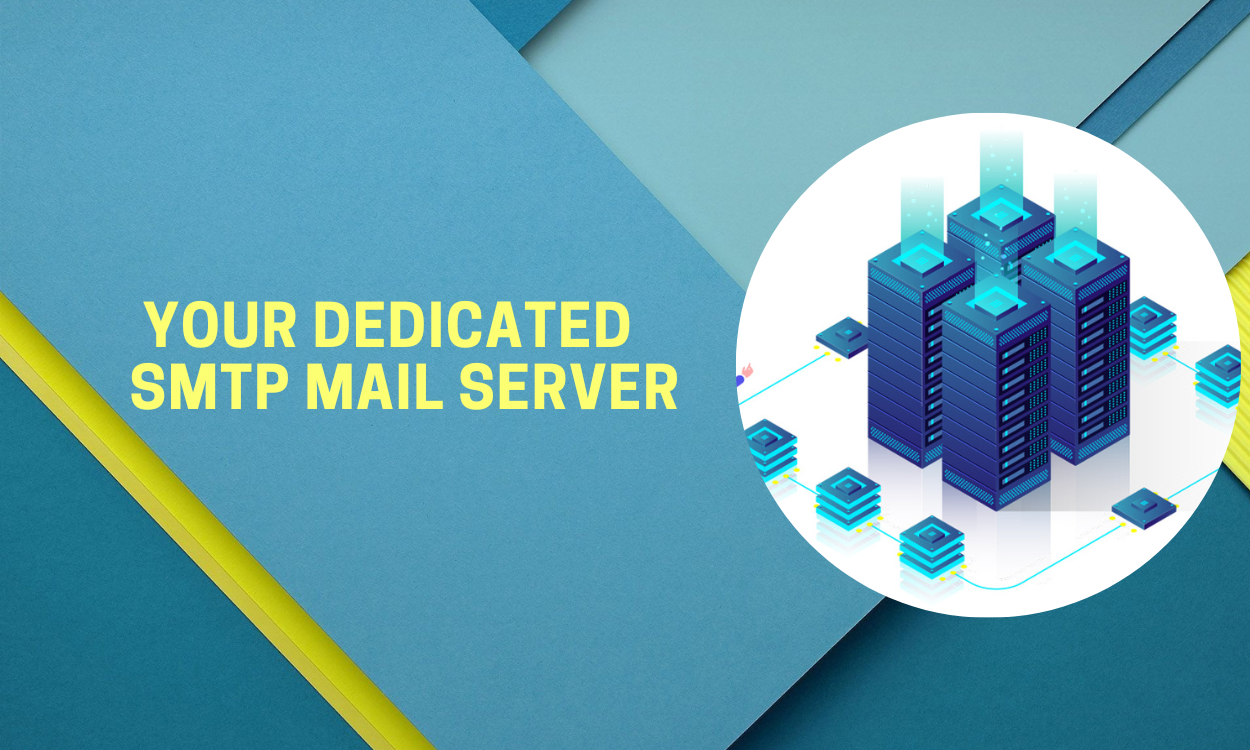 Look Also: Top Email Marketing Platform Features to Look When Use
What Is A Dedicated SMTP Server, And Why Do You Need One?
In essence, a dedicated SMTP mail server is a server that has been set up specifically for outbound SMTP service or delivering emails on your behalf. A dedicated SMTP service is set up to handle your organization's bulk email service solely, compared to a shared service, which may handle SMTP services for several other businesses.
If you choose a dedicated SMTP email server, you will have complete control over the server. You are, therefore, free to choose the needed memory, bandwidth, and storage space and create as many email accounts as you like.
However, this isn't always the case with a shared SMTP server because you'll only have a portion of the server and won't have complete control over it. You must contact their customer service team or submit a support request and wait for the issue to be resolved if you experience any email server problems.
Even though many commercial SMTP providers offer round-the-clock technical assistance, it would never be the same as taking control and configuring the server to your specifications. Another thing to remember is that with a dedicated server, you are responsible for the server's security as well as any email backup and security.
How Dedicated SMTP Servers Are Better Than Free SMTP Servers
When you have a dedicated SMTP server instead of a shared host, you must hire a separate crew to manage the server, its security, and its maintenance. However, many businesses choose third-party, for-profit SMTP services since they view it as an additional overhead expense.
Another significant advantage of owning a dedicated SMTP server is that you never have to worry about performance, deliverability, or brand reputation. Email marketing can be simple if the server is configured to operate at peak performance.
Your whole effort will be focused on coming up with creative, attention-grabbing emails that will draw in clients rather than worrying about whether or not they will end up in their spam folders. The best option for companies looking for a high-performance outbound SMTP service is to either host their dedicated SMTP server or contract with a third-party dedicated server for their bulk email service.
With a dedicated server, you can change the SMTP mail server settings to suit your configurations at any moment by logging in as the server's owner, which has numerous advantages. Companies can set up as many email accounts as needed and schedule backups according to their preferences.
Features To Look For In A Dedicated SMTP Server
You can expect a variety of tools and features when you manage your dedicated SMTP server or carry out your email marketing campaigns using a dedicated mail service from a third-party service provider. These tools will advance your email marketing initiatives to a whole new level in addition to helping them.
1. Real-Time Tracking
When managing your dedicated SMTP server, you can install any tools required to improve your email marketing efforts. Most third-party outbound SMTP service providers automatically give real-time tracking so that you can:
Number of emails successfully delivered
Number of emails rejected
The number of emails bounced
Number of emails opened
Number of emails where links inside the email were clicked
2. High-Speed Delivery
Another benefit of having a dedicated SMTP server is that you can always count on enhancing SMTP mail delivery. With a dedicated SMTP email server, every email is sent instantly, unlike free SMTP email services that queue up all your emails until a specific amount is reached before sending them all out simultaneously. Email marketing relies heavily on timing, and a dedicated SMTP server lets you send promotional emails to your consumers whenever you like.
3. Added Security
By purchasing a dedicated email server, you can avoid having to share hosting by having all of your emails delivered from a single web host. Your website, email, and other hosting requirements do not have to be met by shared email hosting.
If you send essential details and other customer data via email, a dedicated email server will increase the security of your correspondence. You can receive better SMTP server security because you won't share the hosting with anyone else.
4. Compatibility
Free SMTP servers provide minimal support, and not all email software is compatible with their service. However, you may ensure that your SMTP service is compatible with all reputable email providers and software by using a dedicated SMTP server.
5. Unsubscribers List
You are unable to satisfy everyone all of the time. It follows that some unsatisfied subscribers will undoubtedly refuse to use your services in the future. However, getting an exit opinion from them because they are unsubscribing and immediately obtaining a list of subscribers for any given period is preferable to having them constantly.
6. No Bandwidth Limits
You can use all available bandwidth while using a dedicated SMTP email server because there are no bandwidth restrictions on data transfer.
Conclusion
If your company is expanding, having a dedicated email server is a fantastic decision. Email SMTP service is an excellent choice to give you peace of mind when sending emails with increased security and exceptional deliverability because of its many advantages.
The easiest way to ensure ongoing email deliverability if you run a business with thousands of customers and send that many emails daily is to get a dedicated SMTP mail server.
FAQs
How can I optimize my dedicated SMTP mail server to get the most out of it?
Regularly clean your email list by removing invalid and inactive email addresses. It helps improve deliverability and ensures that your server resources are utilized efficiently.
What are some best practices to enhance the deliverability of emails from my dedicated SMTP mail server?
 Focus on collecting email addresses from users who have willingly opted in to receive your emails. Avoid purchasing or using third-party lists, as they often contain outdated or unengaged addresses that harm your deliverability.