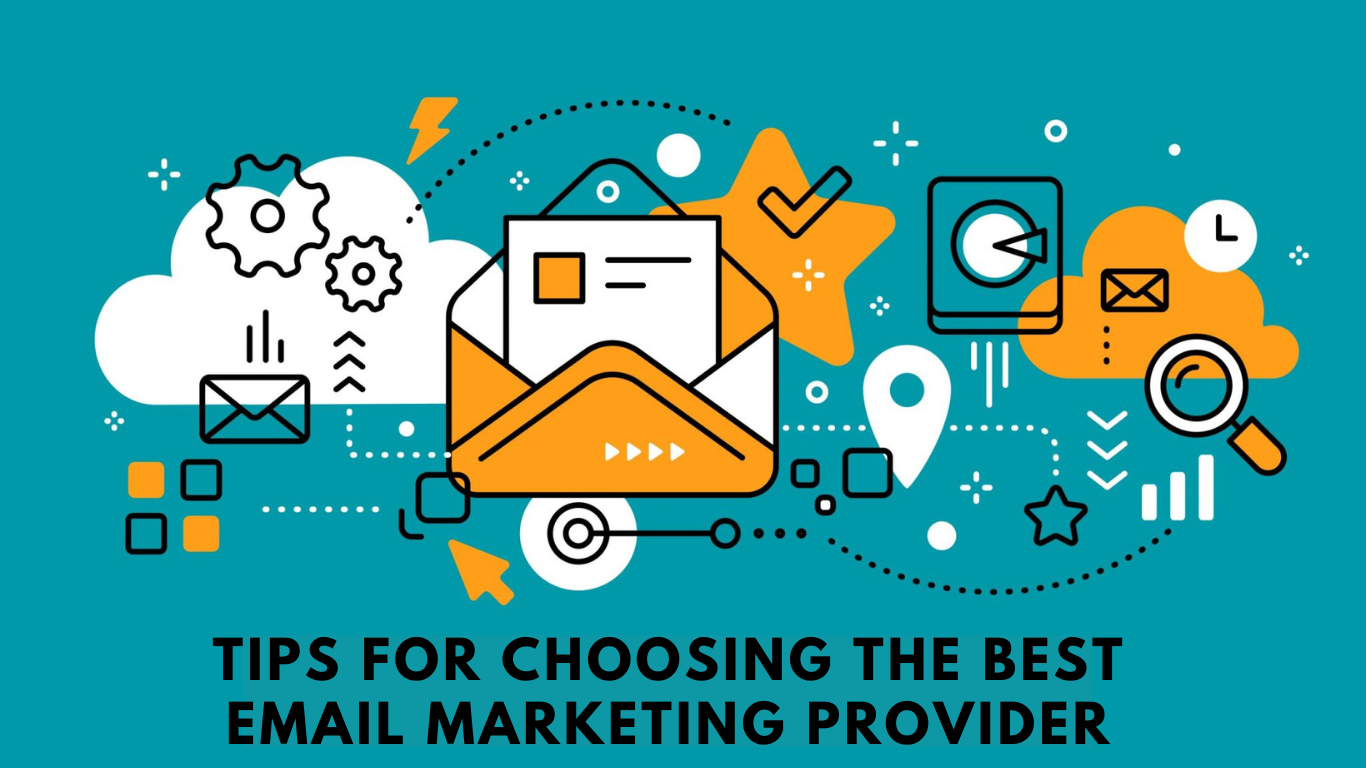 ---
Building an email marketing campaign takes time. An email marketing company may build a campaign that generates results for your organization and relieve you of the responsibility.How can you find your company's most suitable email marketing service provider? We'll provide seven tips on this page to help you pick the best email marketing firm.
What is Email Marketing?
The online equivalent of direct mail is email marketing. A customer's email inbox receives messages from an email marketing program instead of receiving fliers and discounts in the mail. Direct mail's effectiveness can be challenging to measure. Still, email marketing services give businesses precise information on who is opening their emails and which messages are generating sales through thorough analytics.
Businesses can utilize email marketing in several ways, including creating brand loyalty, attracting new clients, and boosting repeat business. You can engage with a full-service agency that takes care of everything for you. More information about the email marketing service provider is below.
How to choose the right email service provider
1. Look for a portfolio
It would help if you searched for a portfolio while trying to identify the best email marketing service. You can learn more about the job a company does for its clients by looking at its portfolio. You should view examples of their previous work to determine if they are a good fit for your company.
Your organization should take advantage of portfolios to see the job that email marketing companies do. You want to make sure they can design successful email marketing strategies.
2. Check out their pricing page
Make sure to look for a pricing page while researching email marketing businesses. Your business's budget is a crucial component. Finding email marketing service providers that meet your budget is essential when you have to worry about paying for the operational costs of your business.
If a business doesn't reveal its prices, you'll need to contact them to see what's included in your package and how much it will cost. Even though it will take more time, it will help you identify the best email marketing firm for your organization.
3. Ask about their email software
Before partnering with them, you should find out what technologies a top email marketing company uses to operate its campaign. It's crucial that you know the resources they employ to understand how much influence they have over your campaign.
A good email marketing business must employ the appropriate tools if you wish to hire one. You can create a more effective campaign for your audience with the correct email marketing tools.
4. Ask essential questions
When hiring a business, you should always have inquiries ready. To ensure you truly understand a company, the procedure, or the services you're receiving, it's essential to ask questions. Your email marketing business should be able to respond to your questions.
You want to inquire about their enterprise. Understanding their email marketing services and how they run is essential. It will make it easier for you to comprehend what they do and how that affects how they design your campaign.
5. Research their team
You will frequently collaborate with their staff if you work with a digital marketing agency. Examine their personnel to determine if they fit your company well. You want to be sure that the team working on your email marketing campaign will produce results.
Some businesses will feature a page dedicated to their staff on their website. To learn more about their workers, check out their page.
You can find out whether they own any unique certifications or have years of expertise in developing email marketing campaigns. It may increase your faith in a company's staff. You may rely on them to produce a successful campaign if they have experience.
6. Check out their company values
Company values are a significant consideration in contrast to the team. It will help if you are looking for an email marketing business that you can deal with effectively. Given the duration of the relationship, you and your email marketing provider must be on the same page.
This email marketing company will require a lot of your time as they develop, expand, and enhance your email marketing campaign. You must confirm that you get along well with them. They must have the same values as your business.
You need a company that shares your goals to create the finest campaign for your company. It will assist you in creating the most effective campaign for your company.
7. Look for additional services
Check if they provide extra services as you compare various email marketing firms. Later, you can decide to focus on digital marketing strategies other than email marketing. If your top email marketing business provides services other than email marketing, you should be aware of this.
Starting to advertise your company to leads through email marketing is a terrific idea. Later on, you can determine that adding more services will boost the effectiveness of your email marketing strategy. These may be SEO services to assist more leads in locating your website or web design services to help you collect more email marketing leads.
Conclusion
An effective strategy for guiding leads toward conversion is email marketing. Increasing your audience's interest in buying something from your company requires time and work to write exciting emails. You must pick the correct email marketing service provider to get the most results from your email marketing strategy.
At Mailerday, we've developed successful email marketing campaigns for years. Our dedicated email marketing firm focuses on creating unique email marketing strategies. Our business understands how to develop emails that engage your audience.
FAQs
How much does email marketing cost?
The number of subscribers you have, the total number of emails you send each month, and the email platform you use will all impact how much money you spend on email marketing.
Can email marketing help with SEO?
SEO is not directly affected by email marketing. On the other hand, it can aid in increasing website traffic, which can result in more shares and backlinks.